Professional Landscaping Services and Wholesale Plant Nursery in Bushnell, FL
A beautiful landscape can completely transform the outlook of your residential or commercial property and increase its value. Landscaping offers numerous benefits, and it's suitable for various types of terrain. To harness the benefits of landscaping, visit us at Highland Grove Landscaping and Nursery in Central Florida Landscaping Company.
We're your go-to professional landscaping service company that can create a beautiful landscape design and supply your garden with plants, flowers, shrubs, and trees.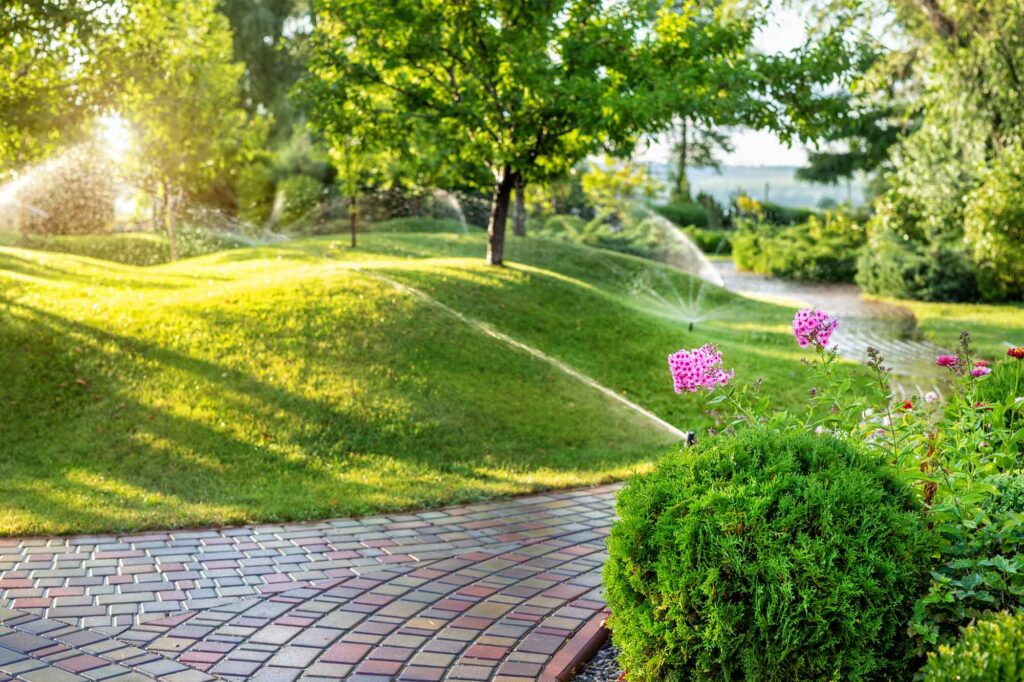 Landscapers You Have Trusted Since 1999
Highland Grove Landscaping and Nursery has been offering outstanding landscaping services to commercial and residential properties since 1999. We have a team of Bushnell landscapers who are trained, well-versed, and known for top-notch creativity. Once we're contacted for landscaping services, we begin by listening to the client's desires and combining our knowledge and skills to produce a magnificent landscape. Here are some of the benefits of having our Bushnell landscapers work; 
Full-Service Design Solutions

Competitive Pricing

Reliable, Professional Service

Industry Leading Landscaping Techniques and Materials
At Highland Grove Landscaping and Nursery, we offer a wide range of landscaping services to residential and commercial properties in and around Bushnell, FL. Each of the services we offer is professionally and passionately handled to create a masterpiece. Here are some of our services;
"I have recently purchased a home in Celebration, Florida, and one of the first things it needed was a landscaping makeover. Highland Grove, under the excellent direction of Diana and Greg, knew exactly what it needed to make the house "stand-out" amongst the others. Diana listened to my requests and guided me in the right direction to give my home the perfect touch to bring it to life!....Literally! By far, this was the BEST decision I made to make my new house a home! Thank you, Highland Grove!"
"Dear Diana, Eric & I just wanted to take a moment to thank you for your efforts during our recent backyard renovation project. As you are well aware, the overall project had numerous delays and contractor issues. However, the one contractor we could count on was your company. You and your team's patience and level of professionalism far exceeded our expectations.Moreover, the final product you delivered truly is a masterpiece. You truly made our dream of a Tuscan style retreat a reality. Guests who visit our home tell us repeatedly, that we have the most beautiful pool area in Celebration.Thank you again for all your efforts! I have no doubt that you and your company will continue to enjoy much success."
"We wanted to take this opportunity to thank you for always doing such a great job on our property. Your vision, expertise and genuine caring for what you do, has transformed our home into the showcase home of the neighborhood. We love that you have offered the service of taking care of the landscaping by mowing, weeding, trimming and fertilizing. We look forward to the 3rd week of each month, when Loren and the guys come to perform their magic."
"The back of our yard consisted of a 25 foot upward slope that had been covered with St. Augustine grass and impossible to mow. Highland Grove transformed this space. We now have a gorgeous back area with retaining walls, walkways, fruit trees, flowering shrubs and plants all on a drip irrigation system. Something is always in bloom. Words can not express how pleased we are with the results. We are the envy of all the neighborhood."
We are Serving Bushnell, FL, and Nearby Areas, Including;
Our office is centrally placed in Bushnell, making us available and accessible to the city's customers. Here are some of the areas we service in the area:
Eustis, FL

Mount Dora, FL

Apopka, FL

Sanford, FL
FAQs on Professional Landscaping Services and Wholesale Plant Nursery in Bushnell, FL
Our office is open for work from 9 am to 5 pm Monday through Friday.
During your consultation with Bushnell landscapers, don't hesitate to ask questions about your landscape project, the company's mode of operation, and samples of previous projects.
In addition, ensure to ask about the estimated time it'll take to complete your landscape project and the source of their plants, trees, and shrubs. Also, if you want some extra landscaping services, make sure to ask about them.
At Highland Grove Landscaping and Nursery, we offer full-service landscape design. We handle everything landscape from hardscaping to irrigation, outdoor lighting, patios, and more.
We take the necessary steps to set the project in motion as soon as we're hired. However, we make sure that we abide by the rules governing noise pollution when offering our services. The rules permit us to work between 8 am and 8 pm during weekdays, and 9 am to 6 pm during weekends and holidays.
Most times, people get scared of landscaping because they're unsure of the project's outcome. At Highland Grove Landscape and Nursery, we've been in the landscaping business for over 20 years, and we've handled numerous landscaping projects in and around Bushnell, FL. With us, your landscape project is in safe and professional hands. Here are some of the reasons why you should employ our landscaping service;
Full-service landscaping design

Years of experience

Budget-friendly landscaping

Top-notch customer service
Local Landscapers Near You
The outward appearance of either a residential or commercial property creates a lasting first impression. Our landscaping service at Highland Grove Landscaping and Nursery can help re-vibe the outer appearance of your property. Our Bushnell landscapers are always ready to take on any landscaping project, no matter how complicated it might seem. We're known for offering outstanding Bushnell landscape design and landscape installation in Bushnell, FL.
A Bushnell, FL Landscaping Company You Can Trust
At Highland Grove Landscape and Nursery, we take pride in delivering quality landscaping services at an affordable price. We specialize in creating various landscape styles for homes and business areas. We offer landscaping services that cut across several aspects of landscaping. Some of our services include;
Landscape Design

Landscape Build

Plants and Tree Installation

Outdoor Paving & Stonework

Wholesale Plant Nursery
Info About Bushnell, Florida
Here are some local points of interest to help you around Bushnell.
Keeping Up With Latest Bushnell News
Covid-19 Update
Residents of Bushnell, FL have been advised to continue abiding by the Covid-19 safety precautions. As a result, we make sure that all Covid-19 requirements are rigorously adhered to protect our employees and clients.
An Effective way of Lowering Energy Bills
Studies have shown that landscape installed in the home can help lower the cost incurred by the heating and cooling system. Due to this reason, we ensure to offer budget-friendly landscaping services to residential and commercial properties.
COVID-19 Vaccination in Florida
Though several people have received the COVID-19 vaccine, some people are yet to get vaccinated. Getting the COVID-19 vaccine in Florida has been simplified, and you can almost find a vaccine center in every neighborhood. Vaccine centers can also be located by using the COVID-19 vaccine locator in Florida.