Professional Landscape Designers & Landscape Contractors in Orlando, FL
Highland Grove Landscaping & Farm is a local, full-service landscaping company that offers a wide array of landscaping services in Orlando, including landscape design and installation, irrigation services, hardscape installations, and many others.
We can install, maintain, and advise you on the old landscaping features that may hurt your home's value. Through personalized services, you can expect our landscaping solutions to meet and exceed your expectations while turning your property into the envy of your neighborhood.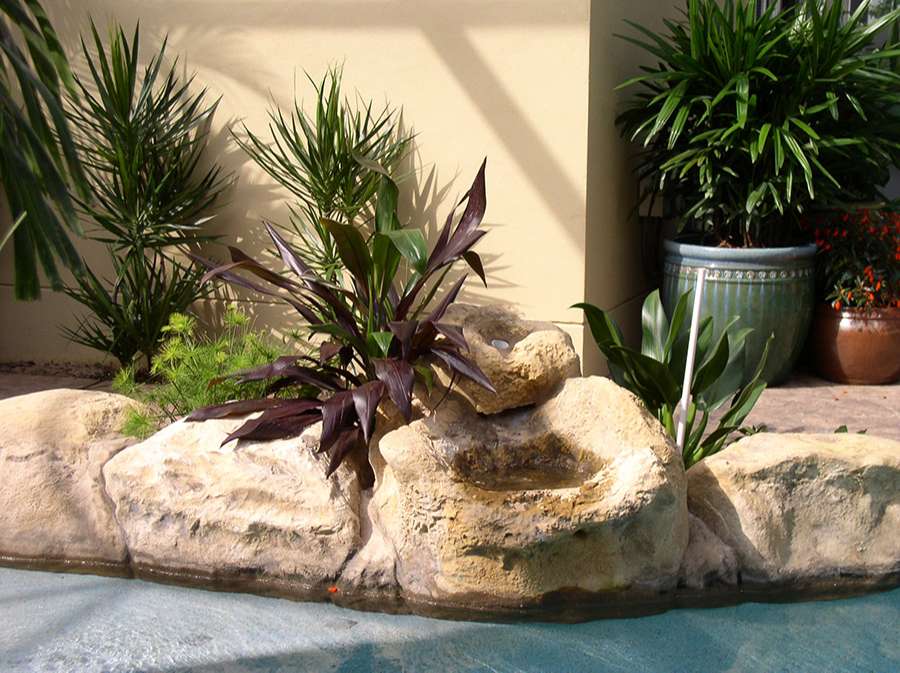 Premier Landscaping Services Near Orlando
You need professional landscapers Orlando to work with when planning a new landscaping feature, a complete overhaul of your yard and its current landscape design, or other landscaping-related projects. The quality of your landscaping contractor will affect the outcome of your project. As a local landscaping Orlando company, we have built an unparalleled and unrivaled reputation over the years.
Our team has the training, experience needed to get each job done. We are one call away, and we offer an initial consultation meeting where we get to know you and your plans for your property. When designing your landscape we take into account and understand that each property is unique, and so are your preferences. Our Orlando landscape renovation process is detailed and designed to include you on the team. We will consult with you at each step, deliberate and offer recommendations where needed, and ultimately deliver results that greater than your imagination.
As an environmentally friendly company, trust us to have a fantastic selection of plants adaptable to the local climate. Our plant nursery offers other landscapers an array of options to choose from, with recommendations based on the level of maintenance commitment you're willing to make.
Your Go-To Landscape Renovation Company in Orlando
When your residential or commercial property begins to lose its edge and appeal, a great way to address this decline is to revamp your landscaping Orlando. Our professional landscapers at Highland Grove Landscaping & Farm are at your service, ready to work closely with you to revamp your property and make it the envy of the neighborhood.
Our landscapers, Orlando, are detailed and will ensure that all the crucial areas of the project are taken care of, from the site inspection and planning to the measurement and layout, design and material selection, and ultimately the installation.
Our Landscape Design Services are Affordable to all Homeowners
Highland Grove Landscaping & Farm is a local landscaping company. We are committed to the interests of our customers and so keep our services affordably priced by offering competitive pricing for all landscaping needs, whether you want new landscaping features installed or you need an update to your existing design.
Our Orlando landscape design brings out the best in your property by adding color and appeal to it. You can discuss your design ideas with us to get started.
Some of our services include
"I have recently purchased a home in Celebration, Florida, and one of the first things it needed was a landscaping makeover. Highland Grove, under the excellent direction of Diana and Greg, knew exactly what it needed to make the house "stand-out" amongst the others. Diana listened to my requests and guided me in the right direction to give my home the perfect touch to bring it to life!....Literally! By far, this was the BEST decision I made to make my new house a home! Thank you, Highland Grove!"
"Dear Diana, Eric & I just wanted to take a moment to thank you for your efforts during our recent backyard renovation project. As you are well aware, the overall project had numerous delays and contractor issues. However, the one contractor we could count on was your company. You and your team's patience and level of professionalism far exceeded our expectations.Moreover, the final product you delivered truly is a masterpiece. You truly made our dream of a Tuscan style retreat a reality. Guests who visit our home tell us repeatedly, that we have the most beautiful pool area in Celebration.Thank you again for all your efforts! I have no doubt that you and your company will continue to enjoy much success."
"We wanted to take this opportunity to thank you for always doing such a great job on our property. Your vision, expertise and genuine caring for what you do, has transformed our home into the showcase home of the neighborhood. We love that you have offered the service of taking care of the landscaping by mowing, weeding, trimming and fertilizing. We look forward to the 3rd week of each month, when Loren and the guys come to perform their magic."
"The back of our yard consisted of a 25 foot upward slope that had been covered with St. Augustine grass and impossible to mow. Highland Grove transformed this space. We now have a gorgeous back area with retaining walls, walkways, fruit trees, flowering shrubs and plants all on a drip irrigation system. Something is always in bloom. Words can not express how pleased we are with the results. We are the envy of all the neighborhood."
Highland Grove Landscaping & Farm
Orlando FL