Highland Grove Landscaping & Farm: Your Go-to Lake Buena Vista Landscapers
Do you live in Lake Buena Vista and need help transforming your backyard? Well, if the answer is yes, you've come to the right place. Transforming your yard into a work of art is more than simply planting grass, flowers, or shrubs. It also involves putting thought into how each plant, tree, or exterior structure you put up comes together to create the perfect outdoor space for you and your loved ones.

At Highland Grove Landscaping & Farm, we want to take away all that stress that comes alongside hiring a landscaping service and help you create the yard of your dreams. As a Central FL landscaping company, we are familiar with the weather in Florida. This is why we specialize in designing and installing unique outdoor landscapes for our residential and commercial clients using winter hardy and sustainable designs that hold up throughout the seasons.

So, you never have to worry about seeing a wilting rose during winter or a washed-out pergola by working with materials and plants that can survive the harsh Florida weather. With this, you have a backyard your neighbors can envy all year round. If you require Lake Buena Vista Landscapers, call Highland Grove Landscaping & Farm at (352) 394-3318.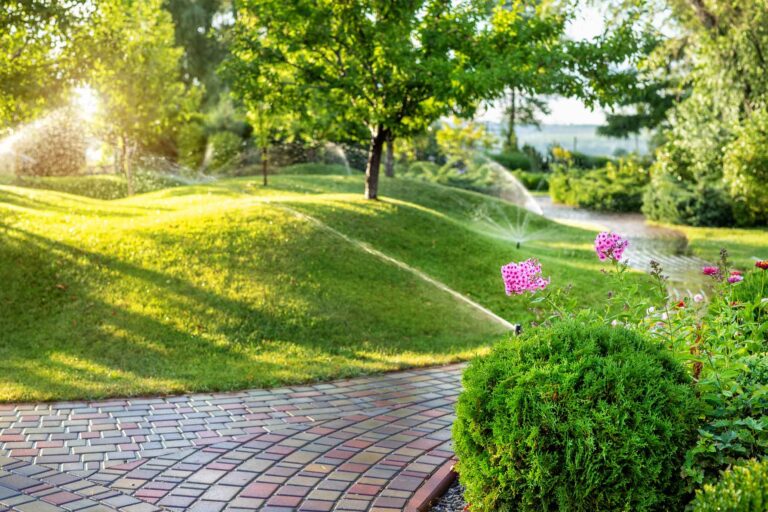 Lake Buena Vista Landscaping You've Come to Trust for 23 Years
Ever since Highland Grove Landscaping & Farm was started, we have stood out in the following ways:
Free consultation with our landscape designer

Client-focused services

Sustainable and winter-hardy landscape designs

Trusted & Recommended since 1999
While Highland Grove Landscaping & Farm is known for landscaping design, we also offer outdoor lighting Lake Buena Vista services. We can help beautify your home and make it stand out even during the night.
Home and business owners across Central Florida have relied on Highland Grove Landscaping & Farm since 1999 for professional and breathtaking landscaping. For large or small landscaping projects, we've got you covered. The services we offer include the following:
Lake Buena Vista Landscaping Services
"I have recently purchased a home in Celebration, Florida, and one of the first things it needed was a landscaping makeover. Highland Grove, under the excellent direction of Diana and Greg, knew exactly what it needed to make the house "stand-out" amongst the others. Diana listened to my requests and guided me in the right direction to give my home the perfect touch to bring it to life!....Literally! By far, this was the BEST decision I made to make my new house a home! Thank you, Highland Grove!"
"Dear Diana, Eric & I just wanted to take a moment to thank you for your efforts during our recent backyard renovation project. As you are well aware, the overall project had numerous delays and contractor issues. However, the one contractor we could count on was your company. You and your team's patience and level of professionalism far exceeded our expectations.Moreover, the final product you delivered truly is a masterpiece. You truly made our dream of a Tuscan style retreat a reality. Guests who visit our home tell us repeatedly, that we have the most beautiful pool area in Celebration.Thank you again for all your efforts! I have no doubt that you and your company will continue to enjoy much success."
"We wanted to take this opportunity to thank you for always doing such a great job on our property. Your vision, expertise and genuine caring for what you do, has transformed our home into the showcase home of the neighborhood. We love that you have offered the service of taking care of the landscaping by mowing, weeding, trimming and fertilizing. We look forward to the 3rd week of each month, when Loren and the guys come to perform their magic."
"The back of our yard consisted of a 25 foot upward slope that had been covered with St. Augustine grass and impossible to mow. Highland Grove transformed this space. We now have a gorgeous back area with retaining walls, walkways, fruit trees, flowering shrubs and plants all on a drip irrigation system. Something is always in bloom. Words can not express how pleased we are with the results. We are the envy of all the neighborhood."
Some notable cities near Lake Buena Vista include:
Lakeland

Kissimmee

Winter Park

Oak Ridge

Orlando
Frequently Asked Questions
Do you have any landscaping questions? We have answers. Some popular questions we get asked a lot as experience landscapers include:
Yes, hiring a landscaping company to transform your outdoors is worth it. You get to relax as we do all the work transforming your outdoor dream into reality.
The best way is to ask your family, friends, and colleagues for referrals. If they have worked with a landscaping company before and they did an excellent job, there's a high probability they will recommend it.
Why Choose Highland Grove Landscaping & Farm
Landscaping is an art, and some of the aspects that make us stand out as artists in our own right include the following:
A free consultation meeting with our landscape designer

Trusted and Recommended since 1999

Low-maintenance landscape designs

Client-focused services
Lake Buena Vista Landscaping
Highland Grove Landscaping & Farm is a full-service Lake Buena Vista landscape design and landscape installation company. Our primary area of focus as landscapers is the design and installation of unique outdoor living environments for commercial and residential clients. Our planting designs are sustainable and winter-hardy, meaning they can hold up to the Florida weather.
Our landscaping process starts with a free consultation meeting. During this meeting with our landscape designer, we listen to your landscaping goals. With a clear and established idea of what you need, we then move ahead to make those ideas a reality in a way that's also low maintenance.
To schedule a consultation meeting with our experienced landscape designer, please call our Lake Buena office at (352) 394-3318. You can also email us at highlandgrove1@aol.com.
Info About Lake Buena Vista
When people think of Lake Buena Vista, the first thing that pops into mind is Disneyland. While it is mostly known for being Walt Disney World's mailing address, several other notable landmarks exist. They include:
Keeping Up with the Latest Local Lake Buena Vista News
Highland Grove Landscaping & Farm knows how important it is to keep up with the latest changes, especially in areas we service. You can trust our Highland Grove Landscaping & Farm team to keep you in the loop of the local news about our Lake Buena Vista. The highlights this week include: